Create Your Campaign Online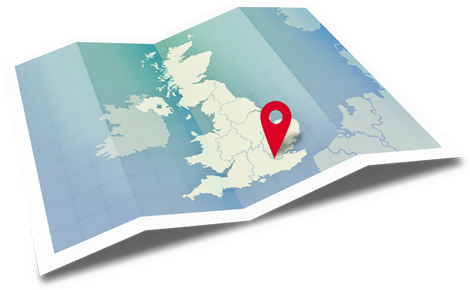 leaflet distribution in London. Delivering professional tracked leaflet distribution campaign across England and Wales.
Leaflet Distribution throughout England
GPS
Targeted
Distribution



We distribute more and more flyers each year growing stronger with every campaign we undertake. When our clients succeed, we continue to grow.
Leaflet Distribution Marketing at it's best
Established Since 2008
Greater London & Kent Coverage Areas
GPS Tracked Staff
Leaflet Delivery Instant Campaign Builder
offering a range of direct marketing solutions to facilitate your marketing needs
We offer various circular distribution campaigns to suit all direct marketing needs. Solus Distribution, Hand to Hand Distribution and more. Click below for more details.
All our distributors are GPS Tracked on all campaigns. Each distributor carry a GPS logger which records their location while on a distribution round
We offer various circular distribution campaigns to suit all direct marketing needs. Solus Distribution, Hand to Hand Distribution and more. Click below for more details.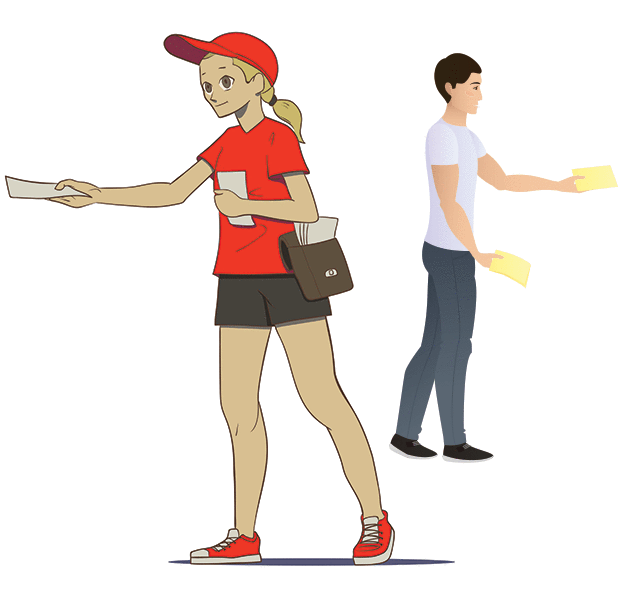 GROW WITH CIRCULAR MARKETING
What is Leaflet Distribution?
Leaflet Distribution also know as flyering, door to door distribution or letterbox distribution is a circular distribution marketing strategy in which promotional printed media such as leaflets, newspapers, flyers and other paper based material is place through the letterbox of households or businesses for the purpose of promoting a product or service.
DIRECT MARKETING METHODS WITH BRITISH BOST
Full Service Direct Marketing Company
LEAFLET DISTRIBUTION TARGETING
HOW WE CHOOSE OUR DISTRIBUTION AREAS?
Once your ideal customer is identified, we offer several options for geo-targeting the delivery of your promotional leaflet
Postcode sector targeting
Postcodes are delivery points used by Royal Mail to deliver post across the UK. Postcode sectors are all post codes within the last 3 digits of a postcode. For example, if a postcode sector is NW1 5AA the postcode district would be NW1 and the sector 5. Therefore all delivery points would be within NW1 5 such as NW1 5aa, NW1 5AB, NW1 5BB etc.
Custom Maps
Custom maps can be provided to us digitally or printed. In addition, we offer the ability for our clients to create a custom map via our online mapping tool. This allows one to create a polygon shape around the target area for distribution. 
Wards and electoral divisions
Wards and electoral divisions in the United Kingdom are electoral districts at sub-national level represented by one or more councillors. The ward is the primary unit of English electoral geography for civil parishes and borough and district councils, electoral ward is the unit used by Welsh principal councils, while the electoral division is the unit used by English county councils and some unitary authorities.
mosaic targeting
Mosaic is a cross-channel classification system developed by Experian to record and identify changes in the structure of UK society. Mosaic creates an easy to understand segmentation that allocates individuals and households into groups and detailed types allowing you to make sure that you can distribute relevant communications based on audience behaviour.
distribution by radius
This type of targeting is normally used by restaurants, tuition companies and any business or organisation seeking to generalise their distribution based on distance. Typically, there are no demographic requirement, with the distribution based entirely on areas within a specified proximity. 
direct mail/addressed
In this configuration, delivery media is addressed to a specific person or entity. The full address of all delivery points must be available with each posted by the royal mail posted network or hand delivered by BRITISH POST (dependant on the size of the campaign). British Post will deliver your promotional media to each address  as part of your campaign.
"We've looked at loads of Leaflet Distribution companies but these guys were always the clear favourite. They have the right strategy and they've been awesome to work with."
Irene Warner
CEO & Founder
"We have a constant flow of new leads thanks to this amazing Leaflet Distribution company. They gave us all the opportunity to convert leads into customers."
Jeffery Polk
CEO & Founder